Always Precise
100% Customer Focused
We are a team of dedicated professionals
Welcome to Precise Property Management
Precise Property Management is a specialist residential property management company. We provide services to clients who expect the highest level of asset management, tenancy selection, communication and property management representation. We provide purely residential property management services – no sales, no auctions, no owners corporation management – only professional, precise leasing and property management for residential properties. We limit the number of properties under our management, to ensure we provide the premium level of service our clients expect and deserve.
Whilst many other estate agencies focus on sales and view property management as a less important part of their business, Precise Property Management offers a dedicated property management service, provided by the owner and Director of the company, Michelle Allen a Certified Estate Agent and award winning property manager.
We lease and manage residential properties across most of metropolitan Melbourne, with a particular focus on the Northern Suburbs, including Eltham, Diamond Creek, Montmorency, Lower Plenty, Greensborough, Ivanhoe, Eaglemont, Watsonia, Macleod, Heidelberg, Preston, Fairfield, Thornbury, Alphington, Northcote and Brunswick. We are based in leafy suburb of Eltham, in the shire of Nillumbik.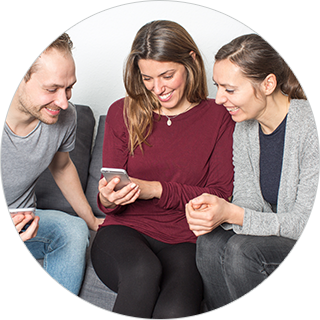 Experience our unique and personalised service as a valued client of Precise Property Management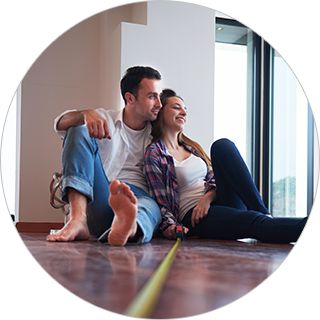 With Precise Property Management we make your rental experience a positive one from start to finish
"Michelle, it has been a delight to have you as my property manager.  You provide a unique service to both landlords and tenants that is long overdue in this industry.  Your level of service leaves others to shame"
Kate, of Briar Hill
"Precise Property Management is utterly reliable, professional and proactive in their service.  Communications are always highly responsive and timely. It's a huge relief for us, living far away from the property, to know that we have someone looking after the property who we trust completely! "
Charles, of Northern Territory
"Michelle is very friendly and professional and is always prompt with her responses. "

Ben, of Montmorency
"Michelle is a very thorough and meticulous agent.  She always has the landlords interests in mind but she is kind and approachable for tenants.  When I buy another investment property I will use her! "
Katherine, of Kew
"There has been good communication and Michelle knew exactly what was required.  Michelle is always extremely punctual and professional"
Geoff, of Greensborough
"We have found Precise Property Management very thorough and professional to use."
Jason, Eltham
"Thanks to you Michelle for a fabulous turnaround with the application initially and your continued support whenever we ring for any maintenance works."
Morton, of Briar Hill
"The service offered by Precise Property is both efficient and methodical.  The documentation is precise as it should be and the routine inspections carried out help not only the owner but the tenant as well. "
Asitha, of Reservoir
"Best ever property agency I've ever worked with as a tenant.  Hassle free arrangements, quick actions in urgent needs.  Recommended!!!"
Eli, of Heidelberg Heights